HANYU DISTILLERY
Our brewery was founded in 1625, during Japan's Edo Period, in the city of Chichibu in Saitama Prefecture. In 1941, we moved from Chichibu to our current location in Hanyu City.
Toa Shuzo's whisky business began in 1946 when our company acquired a whiskey manufacturing license. At first, our company blended and stored casks of malt whisky imported from Scotland. In 1980, the company built our own pot still and began to experiment with the production of malt whisky.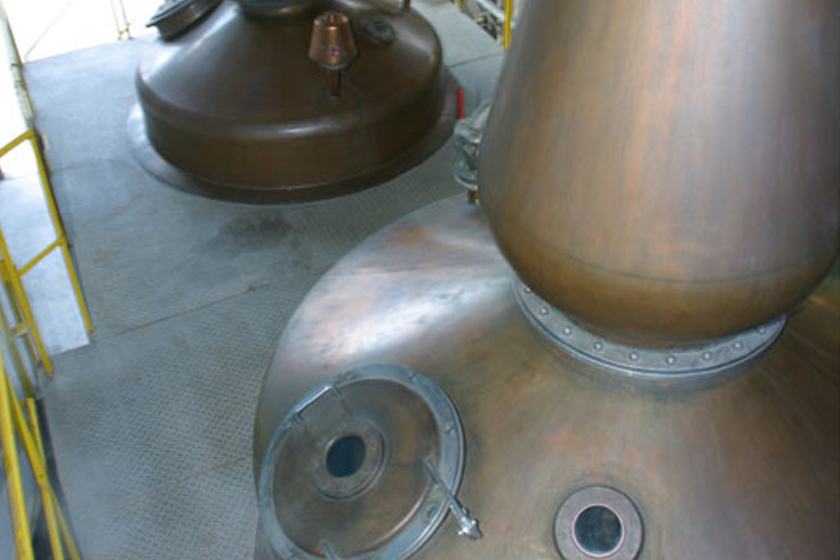 Our whisky originally bore the name of our founding place and was called "Golden Horse Chichibu." Golden Horse was well received. Due to a decline in the whisky market, Hanyu Distillery ceased operations in 2000 and whisky production stopped in 2004.
But in our hearts, we believed one day we will make whisky again. As we stabilized our business, we once again took up the challenge of making whisky.
After resuming operation of our distillery, we wanted to revive the former Hanyu Distillery in every way. Fortunately, the original employees who ran the distillery last time were still with us.
We also still had a hand drawing of the original pot still, and, as luck would have it, we were able to have it rebuilt by the same manufacturer.
It is said that the shape of the pot still determines the flavor of the whiskey, and the shape of the pot and the angle of the pipes affect the taste.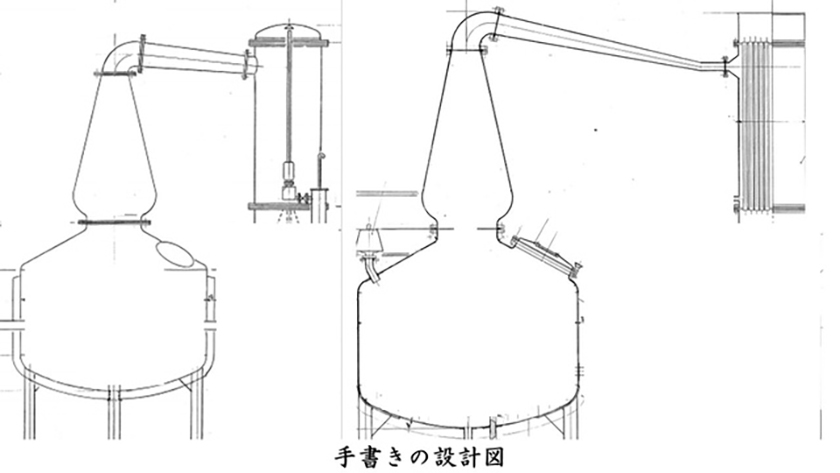 One thing that makes Hanyu Distillery's pot stills special is that the joints of the parts are colored indigo, a nod to Hanyu City's specialty, indigo dyeing.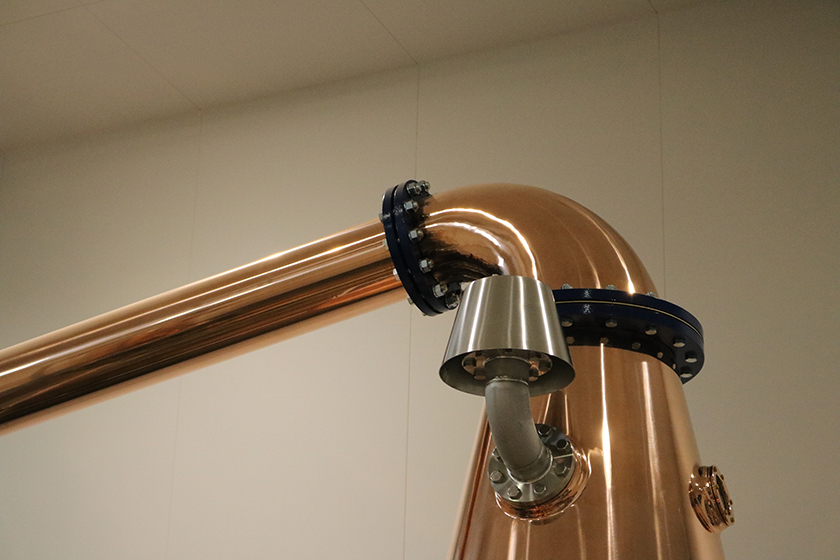 Based on these blueprints, we began to mold the copper plate and recreate the shape of the original pot still.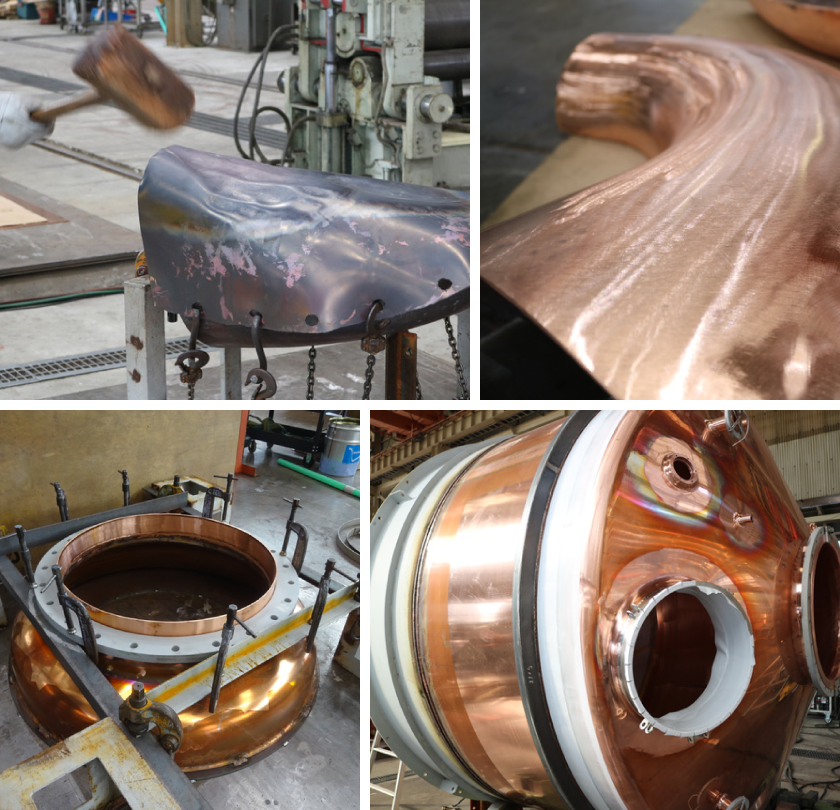 Finally, in November 2020, the completed still was brought in and a test run was conducted.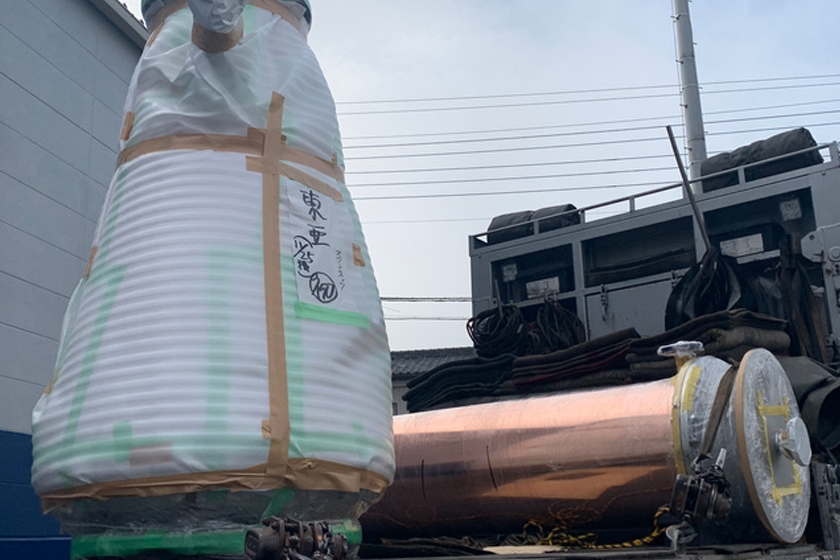 In February 2021, finely ground malt was put into the mash tun with hot water, and the long, long whiskey-making journey began.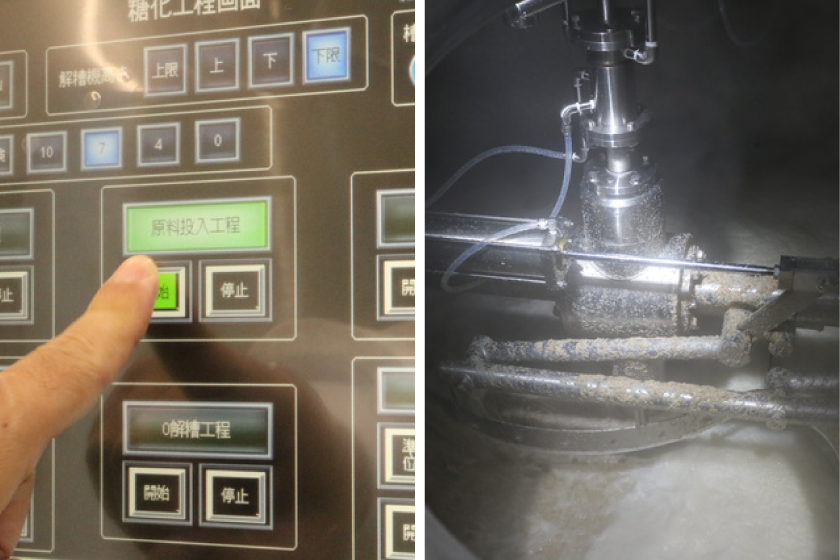 Under the watchful eye of our master distillers, distillation in the first pot still began, and after 20 years, the long-awaited distillate began to pour out.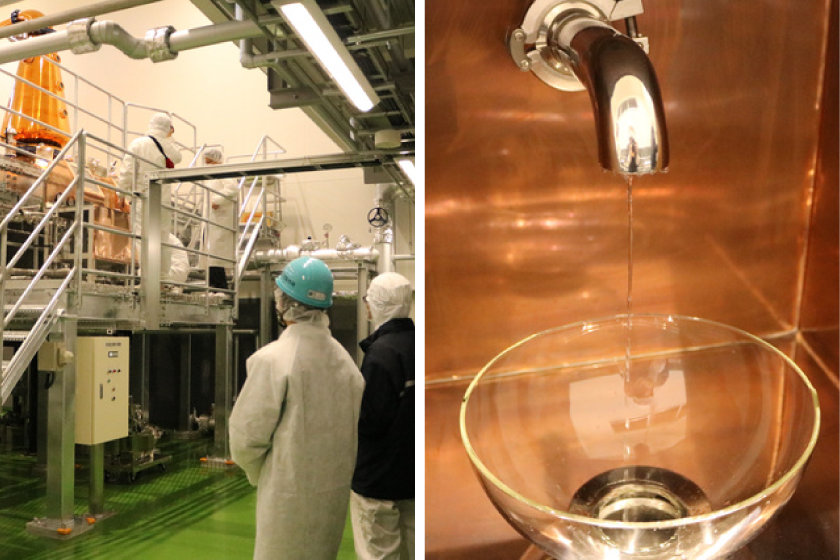 We also are storing barrels in their original location, as we continue to strive to recreate the original taste of Golden Horse.